Personalized Mail (formerly Addressed Admail)
Delivered by Canada Post

A More Personalized Marketing Experience - delivery to specific addresses

Minimum of 500 items

Cost - $$$
PERSONALIZED MAIL PRICING
In order to access Personalized Mail prices, the customer must meet all applicable requirements, including specifications, Address Accuracy, and mail preparation and presortation requirements for Personalized Mail service.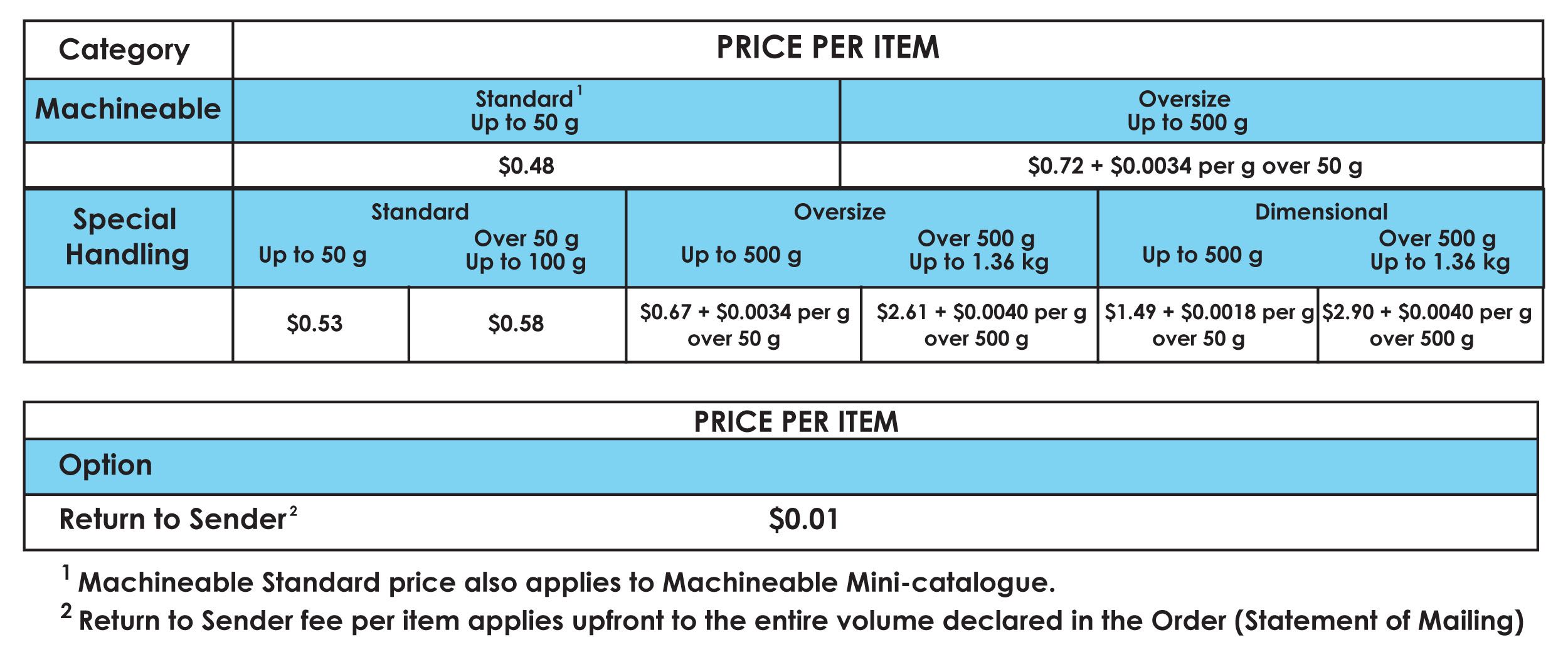 Measurements - Size and weight
Items within a given mailing can have different sizes, weights and thicknesses provided the items remain within the same weight category. Each item within a mailing must originate from the same mail owner. Imperial equivalents are provided for convenience only.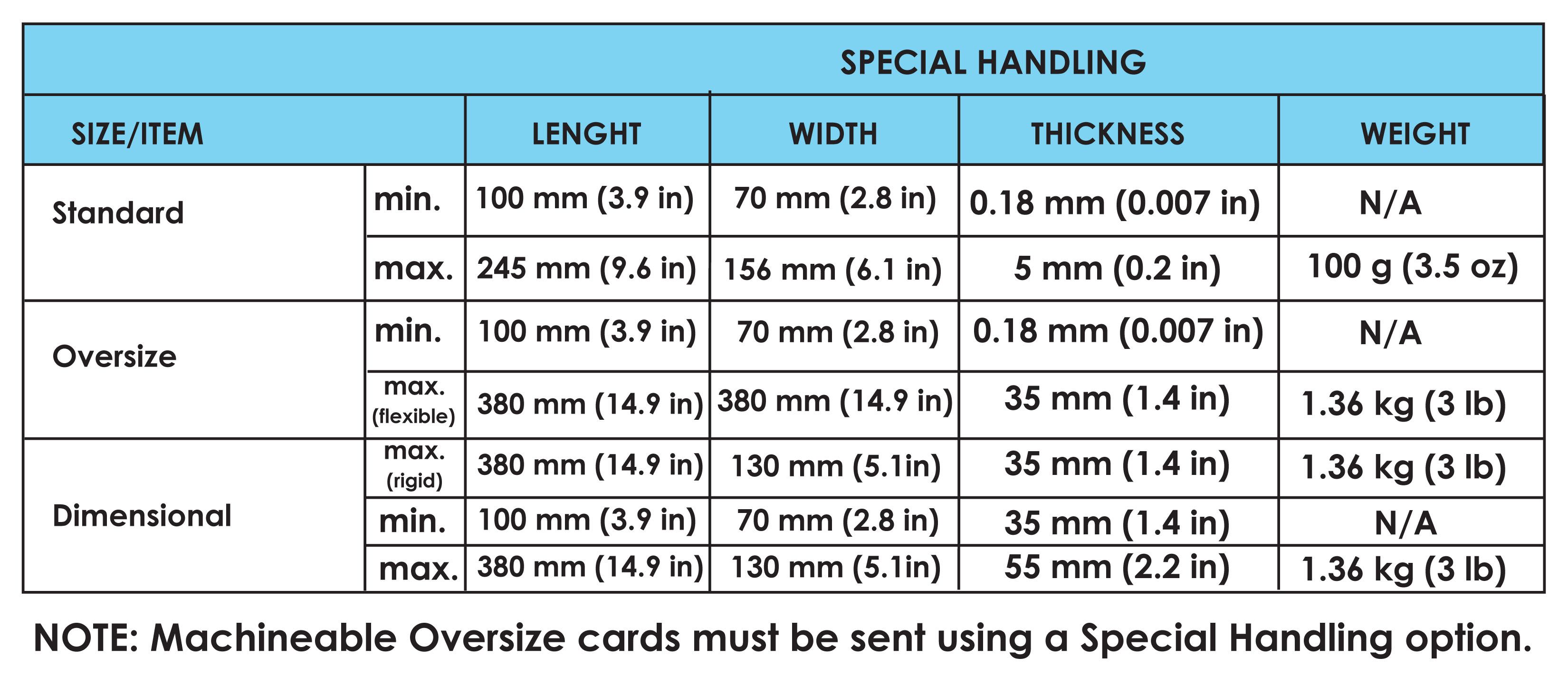 What is acceptable as Personalized Mail?
Personalized Mail mailings are acceptable when:
• all items have the same purpose and the same goal, the content does not have to be identical. The primary intention (main messaging) of the mail items is to motivate an individual to take action by:
promoting a product, service, program or event

soliciting donations or contributions

reporting on financial performance, primarily for promotional purposes, or

supporting your loyalty card program. Includes all mailings relating to loyalty card programs. Excludes credit and/or debit cards with or without reward points.
Mini-catalogues are acceptable as Personalized Mail. A Mini-catalogue is defined as printed matter with a list of items for sale containing item description, item numbers and/or prices. Mini-catalogues must contain a minimum of 8 pages or panels and meet Machineable Standard Personalized Mail service requirements. To qualify as Personalized Mail service, mailings must:
be deposited and paid for in Canada for delivery in Canada

meet the Personalized Mail definition

consist of a minimum of 500 items for Machineable Mail or 1,000 items for Special Handling mail.
What is unacceptable as Personalized Mail?
Items with the primary intent to provide businesses and consumers with educational material, transactional or informational communications are unacceptable as Personalized Mail.
Educational material may include; updates to professional handbooks, opinion surveys and census.

Transactional communications may include: invoices, receipts, tax forms, proxies, fulfillment of products or services, paid subscriptions, replacement or renewal of cards (i.e., credit and/or debit cards), identification cards and thank you mailings that are not a part of a loyalty program.

Informational communications may include; recycling or waste calendars, recall notices, annual reminders, notifications of changes, renewal notices and election (voting) notices.
NOTE: The above examples are not meant to be exhaustive.